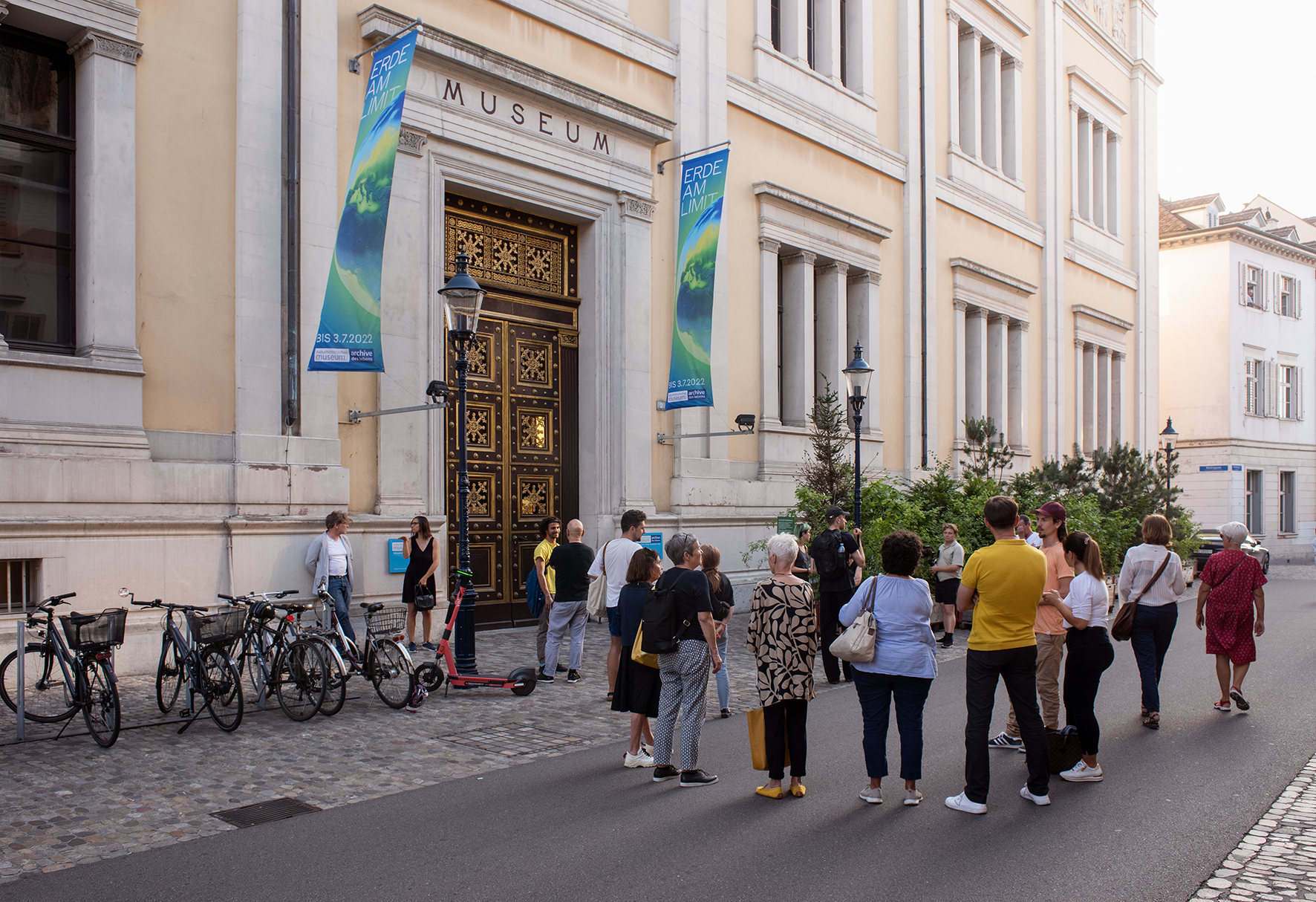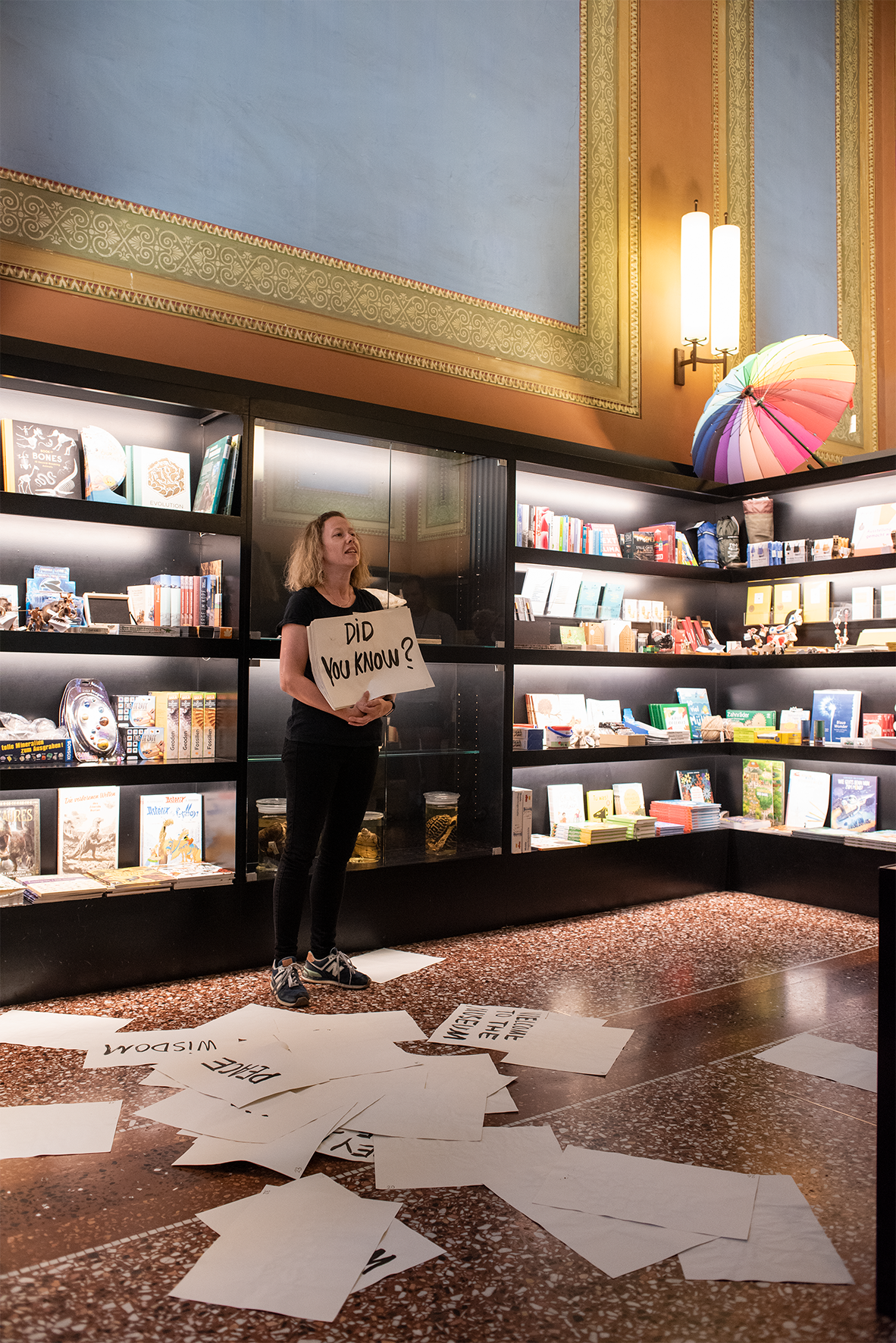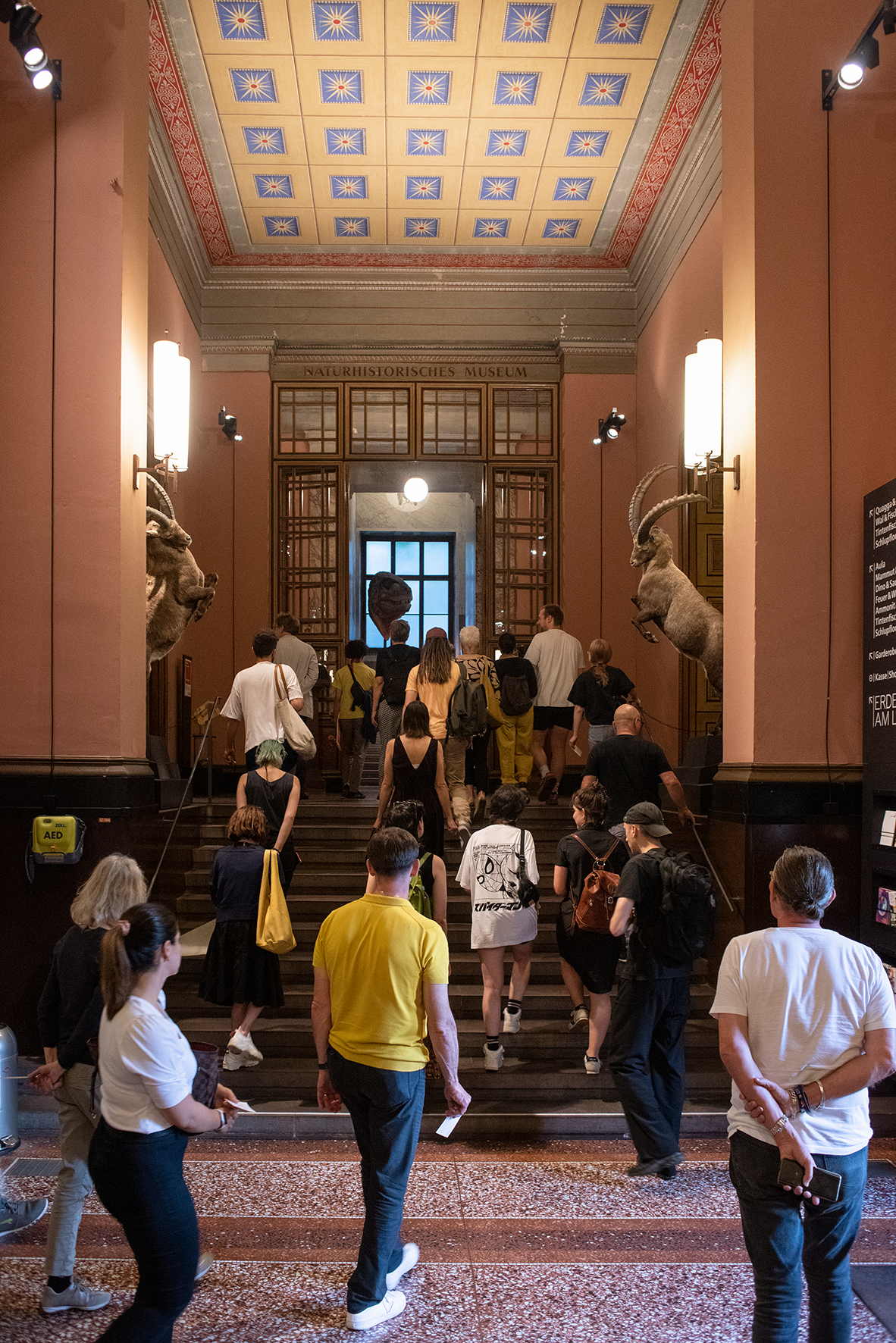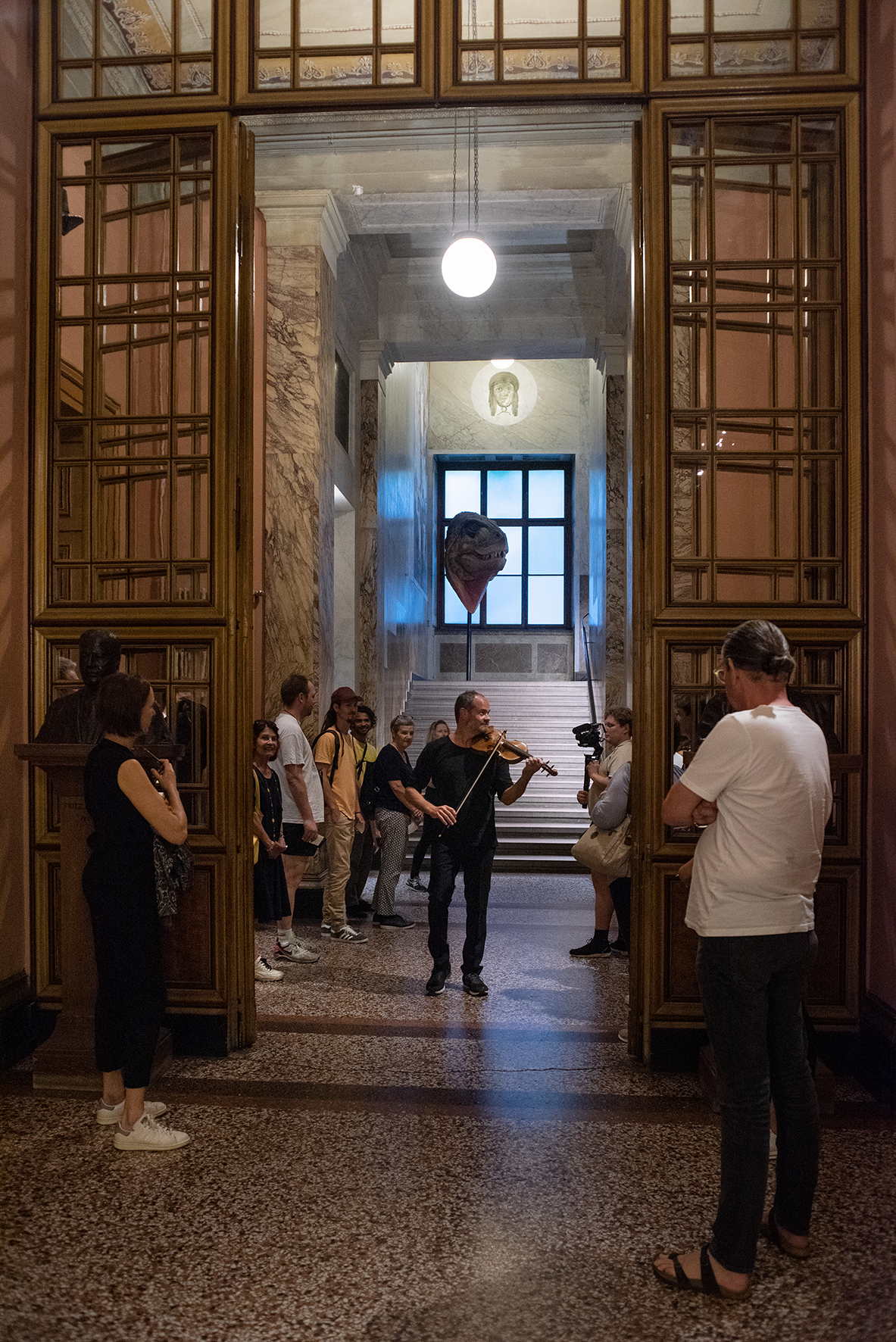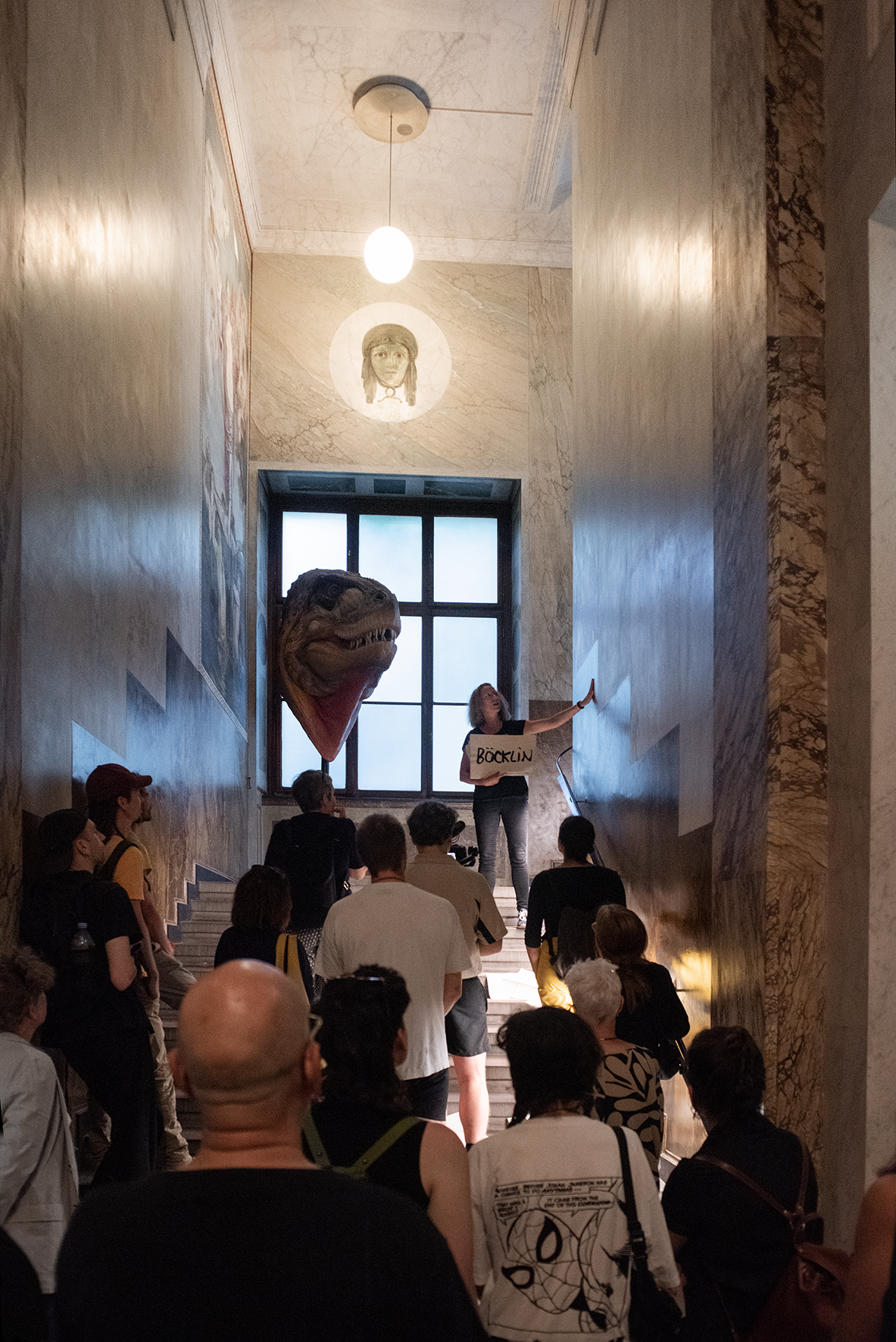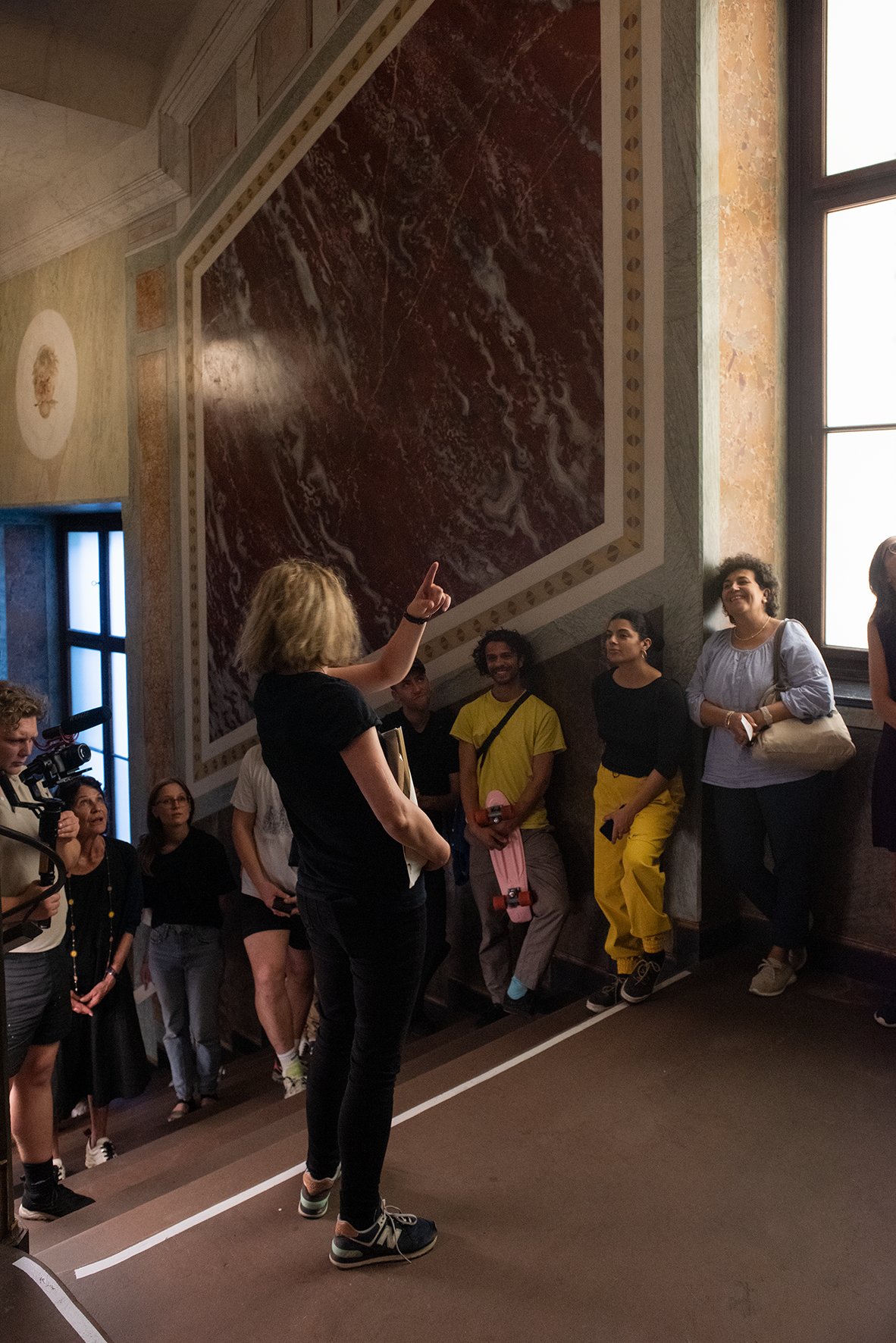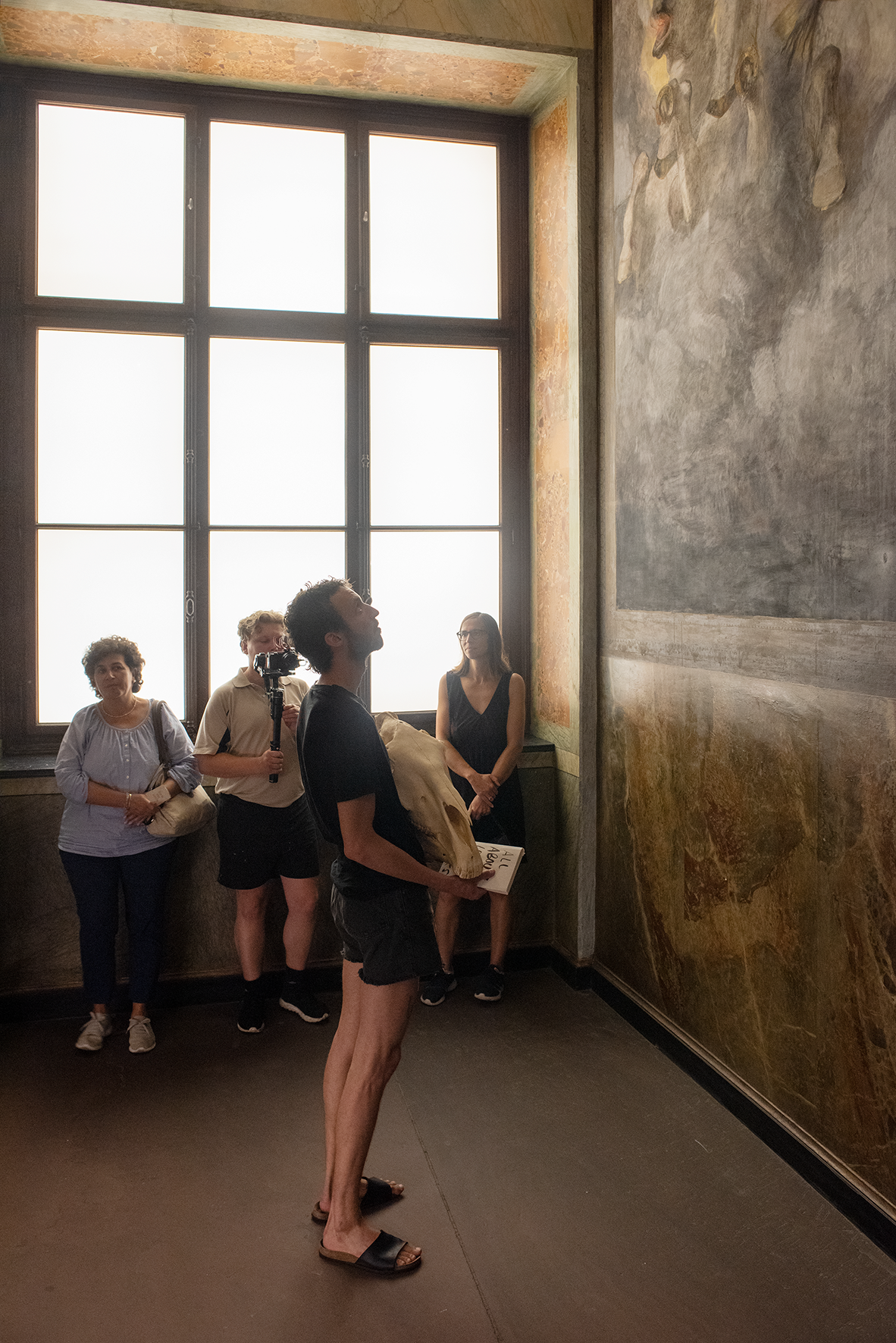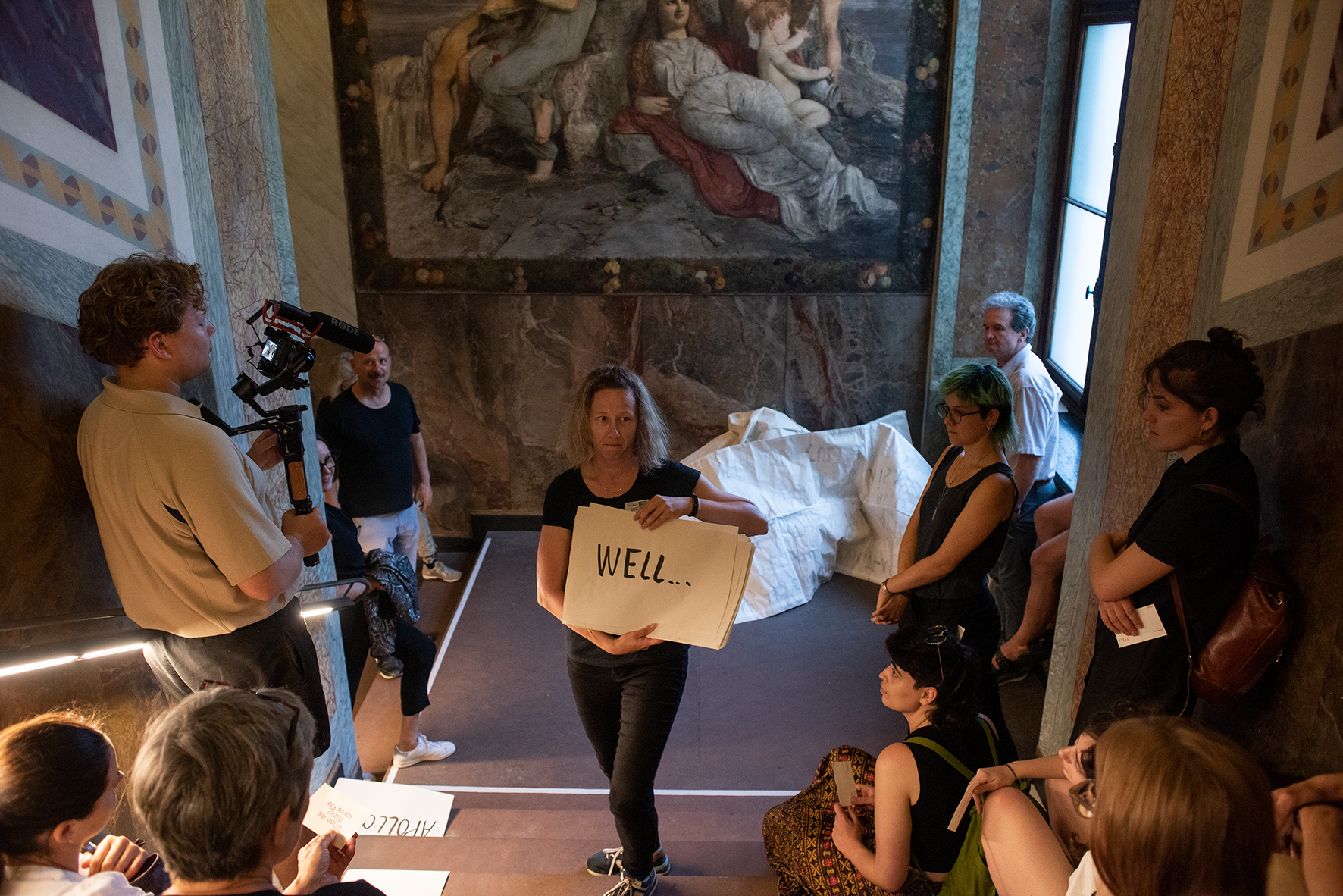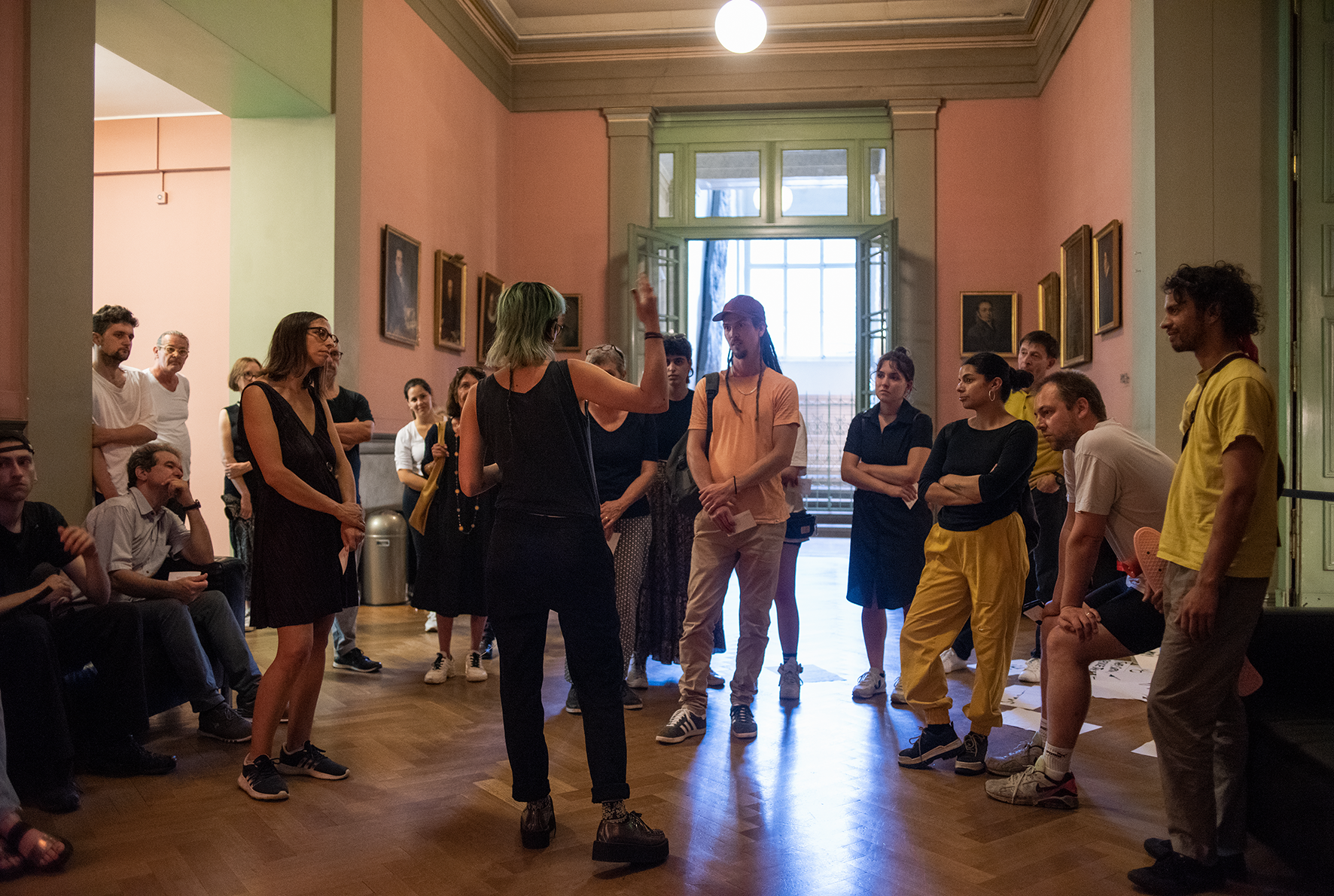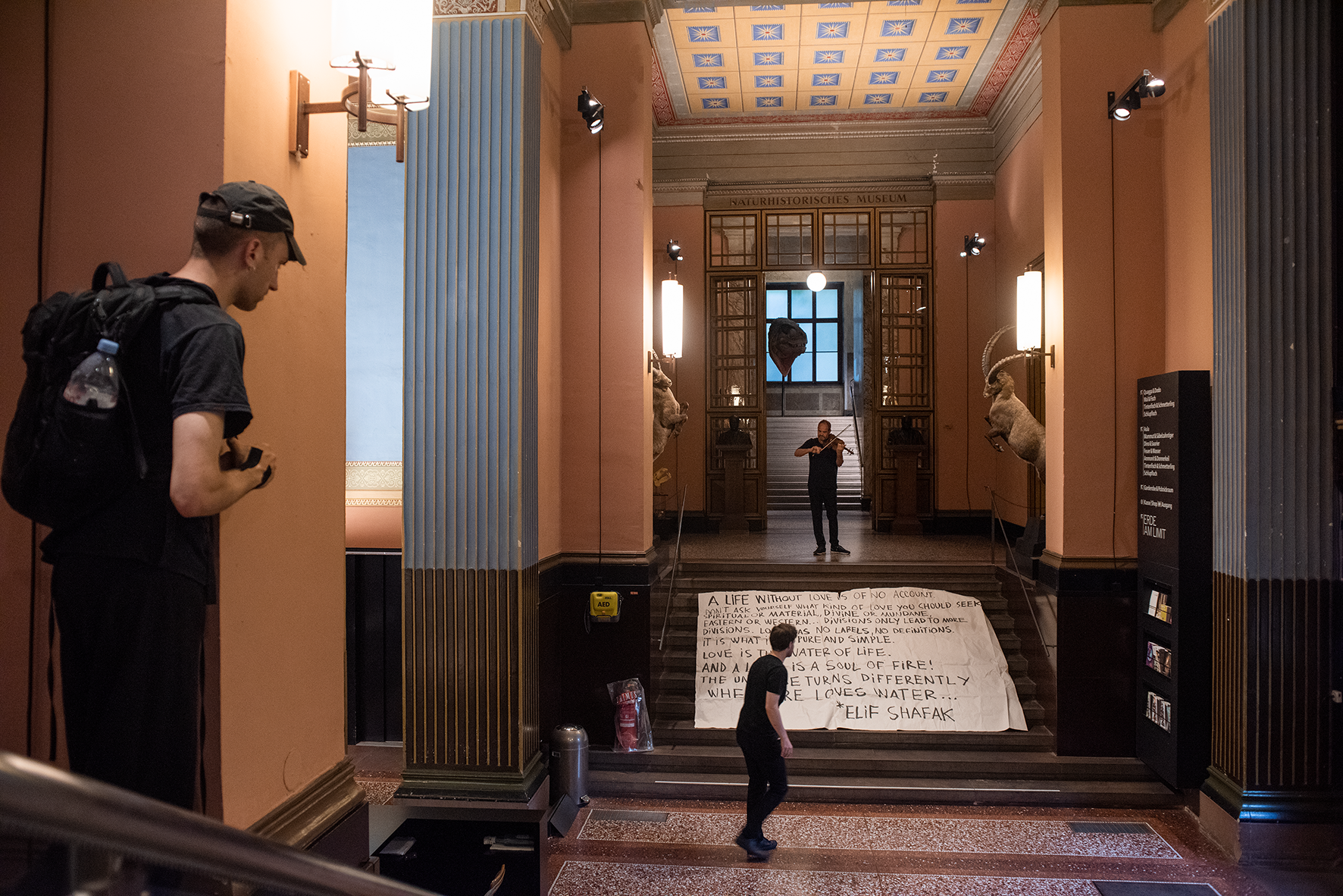 "When the Water loves Fire"
Natural History Museum Basel, June 2022
Organized by Fabio Sonego
In collaboration with Anne Kissmann, Ayaka Gütlin, Samuel Grand and Tamás Vásárhelyi.
Photo credit: Christian Knörr Camera credit: Linus Weber
"Love is an action, never simply a feeling." *Bell Hooks
In a world where war is commonplace and fear is becoming more and more prevalent, I noticed that love is missing. But do not we have a much stronger capacity to love than we think? Charity and self-love might be lost, but it is precisely when love is needed that it is missing.
I want us to draw maps of love, which help us to navigate, take us along, and guide us so that love can take its rightful place in society. I consider this performance a piece of a map which doesn't show the treasure, but emphasizes the journey rather than the destination.
At the Natural History Museum Basel, where I work at the cash desk, I juxtaposed my love for the building with my personal examination of love. And I wanted to investigate what hap-
pens in a house of natural sciences when we add a filter of
love while examining the human perspective on nature. The work "When the Water loves Fire" is conceived as a philosophi- cal tour. Working together with the museum's staff, scientists, and artists, we developed a tour with multiple stations, where the audience was guided through the museum.
In my performative practice, I like to use buildings and freeze them for a moment in time. This allows me to access and play with the conditions of the environment, moreover, to work with people connected to the building to address current so- cial and personal questions. Linked to my examination of the topic of home, I want to create stages that also look behind the scenes and beyond borders. Thereby I want to expand our horizons to facilitate an open and diverse exchange about the concept of home.